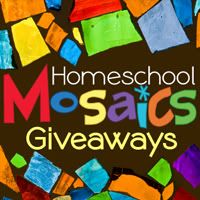 Our first ever Homeschool Mosaics Giveaway is being sponsored by Landry Academy.  The Landry Academy offers Christ-centered online classes, summer camps, and so much more!  You can learn more about some of their great offerings by clicking on the links below:
But the thing we'll be focusing on for our first giveaway is the Mission/Educational Trips to Europe!  The Landry Academy has generously offered to give away (drumroll please!) . . .
ONE MISSION/EDUCATIONAL TRIP TO ITALY!
Yes, you read that correctly – a trip to Italy!  
Here are some of the details of this trip (taken directly from the Landry Academy website):
When? September 24 – October 5, 2012
Where? Pescara, Italy – on the east coast of Italy (on the Adriatic Sea) about 100 miles east of Rome
Who can go? This mission / education trip is open to Christian families, students, and parents. Students must be at least 13 years-old on September 24, 2012. Students may participate without a parent – but will need written and verbal permission from a parent and will be assigned to a specific teacher for supervision. (To participate in this trip, you should be able to do extensive walking throughout the day when necessary.)
Why short-term missions? Short term missions have the potential to shape and powerfully impact the lives of young people (and older folks) who "go". . . and, they have the same potential to impact the lives of those you're ministering to – the local people – for Christ.
What will we do there?
We'll spend the first day and a half in Rome touring areas of interest such as:
– The Colosseum
– The Sistine Chapel
– The Vatican Museums
– Capitol Hill
– Saint Peter's Basilica
– The Roman Forum
– Palatine Hills
– Venice Square
Then, we'll take a train to Pescara, a small town on the Adriatic Sea. There we will assist missionaries as they minister to local people. We'll help with English lessons at a local elementary school (6 to 11 year-olds) and we'll serve the local community as needed. We'll also spend time visiting areas of interest outside of Pescara.
Our days will begin with devotional time. Much of the day will be spent serving, and there will be some free time. Meals will be a combination of home cooked and restaurant.
What will this cost me?  All expenses for the mission trip to Italy will be covered, including the flight to Italy and back
and all expenses while in Italy (meals, lodging, transportation,etc.). The winner will be responsible for meeting the group
at the airport of departure and return. (More details can be found on the website.)
So what do you think?
Does this sounds like a trip for YOU?  Or maybe for your teen?

If so, simply follow the Rafflecopter directions below to sign up to win! 
a Rafflecopter giveaway