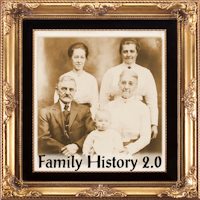 With the holidays quickly approaching, families everywhere are having the same conversations: What do we get the grandmother who has everything? How do we make holiday gifts more meaningful?
Two Words: Heritage Crafts!
Heritage crafts have become popular as interest in family history has grown. These crafts derive their style, meaning, or look from the stories or experiences related to your family's history. And, they create the perfect gift – especially when made by children and grandchildren. Scrapbooks, story jars, and family recipe books can share memories from one generation to another. Nearly any craft can be transformed into a heritage craft by incorporating your unique family history.
Encourage "Stealth Learning" While Creating Memories
Heritage crafts serve two purposes. They provide creative learning experiences as well as creative gifts. This time of year, homeschool parents need both!
It's time to get honest. Often times the holiday season is the first point in the school year where we get tired. We've struggled through learning a new routine. We've had a nice, long stretch of classes, activities, coursework, and experiments. What we really need is a break, but many of us don't take one this time of year because the Christmas break is right around the corner. By creating a fun heritage craft with your children you are teaching history, art, and in some cases language arts. It's truly an example of "stealth learning." Teach them through fun!
Is your child interested in handicrafts? Teach them how to sew or knit from a pattern that resembles an item of clothing that their grandparents would have worn as a child.
Do you have a chef in the making? Traditional crafts or recipes from "the old country" help create interest in the family's beginnings and can highlight what life was like in social conditions different than your children have experienced personally.
Crafts to Try
A traditional family tree is a great project to work on, but what if you want something new and different? Here are some ideas to get you started!
Littles: Family Faces
Do you have a collection of family photographs that you'd love to use in a non-traditional way?
Create a set of coasters that show off your family's faces! This is a great project for little hands because there are no sharp objects or dangerous materials if your child's grown up assistant trims the photos first. (Don't forget to use copies of your photos and not your originals!)
Coasters aren't your thing? Consider a photo wreath with a family twist! Let your imagination run wild. With some photos, a little glue, and a pair of helpful hands you are sure to create a wonderful present for your family.
Middles: Interesting Places
Maps are a great way to incorporate your family's history into a heritage craft. Did you take a family vacation this year? Create a shadow box  using maps of your trip. Include keepsakes and treasures that you discovered along the way.
Have you identified your family's country of origin? Collages based on country maps, tourist brochures, and local advertisements from travel magazines are a great way to create a unique piece of art  that has a special family connection. Using maps as a foundation or accent in a craft can create a conversation piece that everyone will enjoy. (It's also another opportunity for some stealth learning a la geography!)
High Schoolers: Tell Me a Story
Many times our older children are difficult to get motivated when it comes to family gifts or craft time. These craftsmen and women are far beyond the simple cutting and pasting stage. They want a challenge! If your teenager collected stories during family get-togethers or is interested in family lore they are perfect to nominate as the family storyteller! Create a scrappy journal out of recycled materials and photographs (copies again!) Integrate your family's stories to share past generations with present and future family members.
Looking for something with a few less steps? Make a story ornament!  Inexpensive clear glass or plastic bulb ornaments are an interesting canvas for your artist. Make copies of old family photos that highlight a person or event. Add small decorations or trinkets inside the ornament along with the photo. Hand-write or type your story to include with the ornament. Presented together in a nice storage box this is a great gift to pass from parent to child in the future!
Featured Resource: Pinterest
If you haven't fallen into the Pinterest craze proceed to your nearest browser tab and enter www.pinterest.com. Project ideas abound, and this free resource is available day or night! With web access, iPad, iPhone, and Android apps, this powerhouse can give you much more than just recipes and fashion advice. Each time I visit Pinterest, I find more homeschooling resources than before. It is also a great place to find resources to teach history, including the history of your family! To discover the family history and heritage craft resources, try a variety of search terms in their very powerful search engine. Some of my favorite terms include: family, family history, history, genealogy, crafts, homeschool, homeschooling. Combine these in various ways to discover anything from lesson plans to patterns for crocheted doilies like Grandma made.
Building Your Family History Activity: Resource Recap
A regular component of each Family History 2.0 article is the "Building Your Family History Activity." Over the last four issues of Family History 2.0 we have introduced the beginnings of your family history project. Depending on your chosen heritage craft, this information could be pivotal to the success of your project. It's time for a recap of the resources that will help give you a strong foundation to your research!
Step One: Create a Family Tree
The first place to begin is… the beginning! You have to know what it is you have identified and what it is that you need to discover before you can begin your journey. Find resources and suggestions for starting your family tree in July's Introducing Family History 2.0.
Step Two: Record Information on Family Group Sheets
Once you've identified your generations, it's time to focus on each family group: parents and children. August's article, Strengthen Those Research Skills with Family History, will help you find free forms that will make this task a breeze!
Step Three: Locate Home Sources
You've written out your family tree, and each family group has been given their own family group sheet. What's next? A treasure hunt! In September's Homeschooling Your Family's State History we learned how – and where – to find the special family history treasures such as marriage licenses and obituaries that may be hidden in plain sight.
Step Four: Find Those Records
Last month's activity started getting into the meat of genealogical research. In Recording Your Family History at the Holidays, we discussed free and paid resources for finding your family's history records online. Free training, free hunting, and free fun!
Did You Know?
Each week during Family History Month, Homeschool Mosaics shared simple, fun, and educational ways to involve your children in their family history. Through fun "Family History Minutes" activities your kids can learn about historical occupations, discover what Grandpa's town looked like when he was a kid, and much more. Did you miss a Minute? Not to worry! You can find each activity on both the Homeschool Mosaics Pinterest Board and the Homeschool Mosaics Facebook Photo Album.
Coming in December 2012: Have you ever wondered why your family keeps certain special traditions? Explore how your family's origins may have helped create the traditions your children enjoy in next month's Family History 2.0. It's a perfect way to enjoy a Holiday School month!