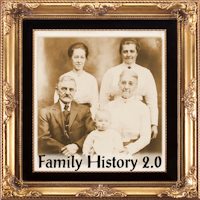 Homeschooling is a fantastic journey. It's fun, flexible, and provides us the freedom to include the special extras that make learning memorable. When my 15-year-old daughter was just in elementary school she loved stories. History was one big story to her because she got to learn the details of the every-day life and extraordinary feats of people around the world. If we didn't discuss how people lived or experienced the time period we were studying she just wasn't interested. She needed the story of their lives in order to understand an event such as the assassination of a president or the creation of a new country after the American Revolution. Those stories helped her put the event into historical context while showing her the importance that it had in our history. Homeschooling our children affords us the opportunity to teach outside the box by creating lessons and learning situations that fit our children's individual interests and needs so that the learning sticks just as I was able to do with my daughter. It also allows us to try something new and exciting along the way – like using family history to make your lessons more interesting!
What is Family History 2.0, and How Does it Fit Into Our Homeschool?

Family History 2.0 is a new column here at Homeschool Mosaics where I will share ideas and examples of how you can integrate family history projects into your homeschool subjects to bring your family's story to life. Are you new to genealogy? No worries! I'll give you simple steps that will make it easy to integrate it into your lesson plan. Whether you are homeschooling younger children or have moved into the high school years, family history can still be included in your day.
By including the names and locations familiar to your family you are creating hooks on which your child can hang information about a wider subject. Do you have an ancestor who served in the military? Knowing that Grandpa served in World War II or the Korean War creates interest around these events. They are no longer dry dates or far off places. By telling my grandfather's story of trading for shells on a Pacific Island during his time in the Navy during World War II my daughter saw soldiers and sailors as individuals. She began to wonder what they experienced as individuals which led to a greater interest in the events of the time.
State history becomes much more fun when you view it as local history through the eyes of family members. Map skills are developed as you learn about the areas in which your relatives lived across the state (or across the world!) Southwestern Ohio isn't just a farm-filled part of the state to my daughter. It is an area where her Quaker ancestors built churches for the first time and her third great-grandfather owned a butcher shop in town. Reading newspaper accounts of historical events gives her a perspective only personal experience can give. And, travel and field trips become more interesting when you visit an area where your ancestors lived and worked!
Integrating your family history into your language arts can provide a jumping off point for kids who struggle with creative writing. It's fun to learn about an area or event and create a story around what an individual might see! By including their research into their writing projects your children can learn the value of recording sources and using primary and secondary sources just to name a few examples.
The areas that you will study through family history activities can be easily added to high school credits earned in the areas of history and language arts. Or, if your child is bitten by the genealogy bug consider collecting hours and credits to create a unique elective using the principles behind delight-directed learning.  Family History 2.0 is not your grandmother's genealogy. It's a great way to expand our understanding of those who came before us while learning that they still have a connection to our lives today.
Here are just some examples of the types of topics we'll cover in future Family History 2.0 articles:
• Develop and strengthen research skills
• Bring life to Local, County, and State History
• Understand life during major events – Civil War Wives, 1940s Homefront, etc.
• Learn how culture affects how our families develop traditions
• Did your family's faith affect where you live today?
But, My Children are Adopted!

Are you a family that was created and chosen through adoption? Family History 2.0 is still for you! My husband's family is lovingly built with adoption as a key piece in its creation. We have a very special adoption story in my home. And, I was blessed as a child with a wonderful "bonus mom" that can never be left out of my family tree. After all, I have two very special sisters who share her roots! Family history does not have to simply follow the blood line. Yes, a traditional and formal definition of genealogy means a record or account of an ancestry, descent, and lineage through the bloodline of a family. However, that's what is so special about the new kind of family history we'll explore. We are studying our family, and our family is uniquely created and formed. Remember the special place that adoption has in the scriptures. We have all been adopted as the children of God (John 1:12.) Adopted – chosen – families are very special, and no one is to be left out!
Want to Get Started?

Start working on your family tree with your children! The detail and depth in which you go is completely up to you. If you would like to simply include family history as the chocolate sauce of your homeschool dessert, create a simple listing of the names and places in your family's history so that as we explore the topics within Family History 2.0 you'll have a quick reference sheet to make these projects and conversations easier to accomplish. Are you excited to know more detailed information? Create a family tree! I've included two wonderful resources below, though many more are available for free online.
Family Tree Kids by Family Tree Magazine has a great, simple, and fun family tree form to print out. This is perfect for younger children, and their additional activities and information provided is fun to explore, too!
For those with older children or those wanting to go a little more in depth, be sure to download the forms available at the Midwest Genealogy Center.  Just like the site listed above, the additional information here is fun to explore if you have an interest in family history as a hobby yourself!
Family History is a Conversation.

Share your thoughts and questions with me, and they just might end up in a future column including a very special Q&A with Steph in the fall! Email me your questions with the subject line "Family History 2.0" or share them in the comments section below. And, don't forget to jump into family history with me on the 3rd of each month here at Homeschool Mosaics!
Coming in August 2012: Are you looking for ways to teach or strengthen research skills to your children? I've got some ideas that you'll love!