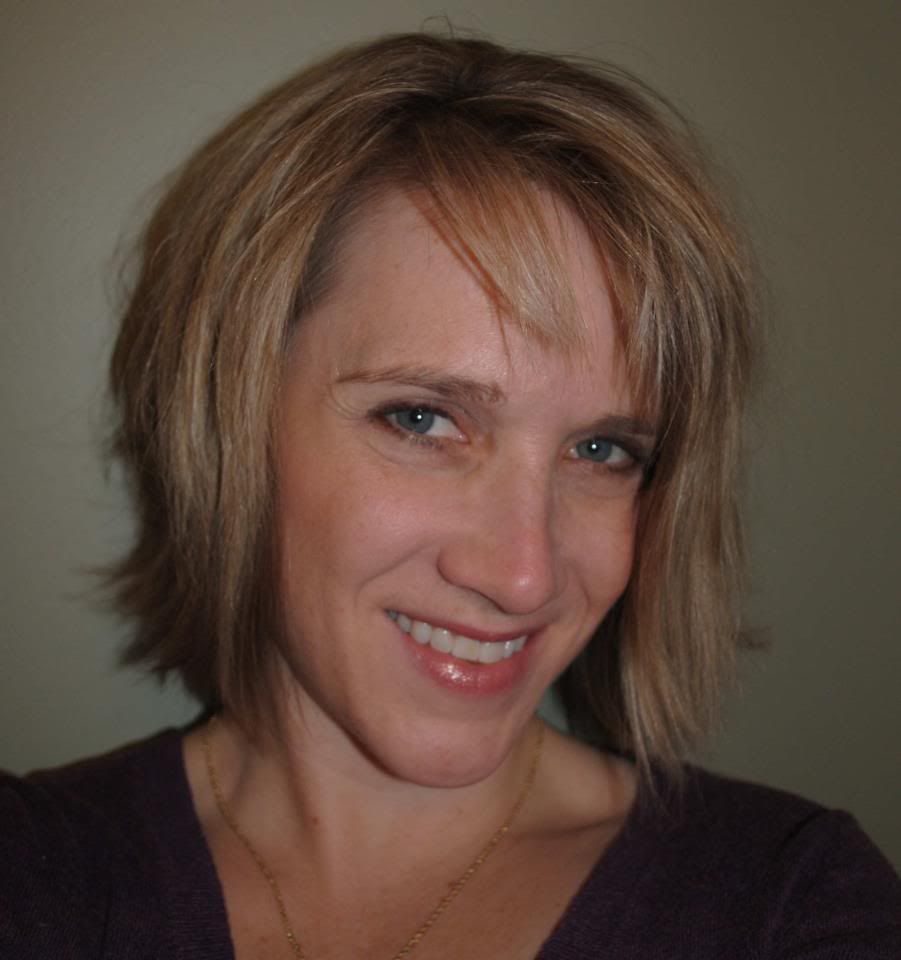 Hello! My name is Heidi and I've been homeschooling for 10 years.  My two very different kids keep me on my toes, requiring me to reevaluate our direction often. That often means taking a few detours and scenic routes along the way. I have learned that sometimes riding shotgun and seeing where you end up can give results better than any well-laid plan. As a result, we have taken some approaches that may not be as traditional as others.
I have co-led a local homeschooling support group for almost as long as I have homeschooled and more recently started a homeschooling business, Pear Educational Products.  I am a bit of a curricula addict and it is not uncommon for friends and acquaintances to check with me first before purchasing products.  Several years as a product reviewer has fed my addiction and kept my library growing.
While it seems like my world right now is nothing but homeschooling (and chauffeuring!), I do my best to work on my own interests as well. I'm a wannabe knitter.  I'm quick to admire knitting work of others, but my own accomplishments consist of a bag and an unfinished sock.  My interest in photography is of similar status; I have yet to take my SRL digital camera off automatic mode.  One day I will have more time. I am known to be frugal and finding a bargain gives me a thrill. Yes, I used to be a much more exciting person. At one time my husband and I were skydiving instructors! I will say that my leap into homeschooling was almost as scary as my first jump out of a plane.
My perspective is in the area of gifted, 2E (twice exceptional, or bright kids with learning differences) and asynchronous, or uneven, learning, but I do not think our experiences are limited or beneficial to just those areas. Homeschooling is more like a quest to help our kids discover their gifts. All of us are just trying to figure out what works and how to best foster interests and talents.  This will be at the root of my column, Uncovering the Gifts, and I truly hope you will glean ideas and be encouraged from it.
Aside from my column here on Homeschool Mosaics, you can also finding me blogging at Chatter, Clatter, and Things That Matter.
Why did you choose to homeschool?
I had full intentions of being a working mama and putting my kids on a big, yellow bus.  However, after two years of private preschool, which my daughter recalls as "a lot of fun, but I didn't learn a thing!" I started to explore our educational options.  Homeschooling seemed to be the best, and perhaps only, option at the time. I will admit to not being very overjoyed at the thought initially. Once my son reached school age and I saw he, too, was thriving, I knew we were in for the long haul. Our homeschooling started as an experiment and continued as a solution.  I cannot imagine it any other way now.
Where do you live? Is it easy or difficult to homeschool there? Please explain.
I live in Michigan, where the regulations are few and the resources are abundant, with my husband of seventeen years and my two children (ages 12 and 15).  The homeschool population in our area is large and diverse.  Even though we are about 45 minutes outside of Detroit, the area I live in has a small town feel. The only difficult thing about homeschooling here is narrowing choices and keeping our schedule under control.
What is your homeschooling style?
My homeschooling style is Whatever Works.  I am very eclectic and use a variety of resources. I tend to focus on the 3Rs and hang my head in shame whenever I see those great art and history projects.  However, given the resources in our area, "extracurricular" is a subject of its own and my kids laugh hysterically when some unknowing soul asks them about socialization.  They only laugh on the inside, though, because they have good social skills.
What is your favorite thing about homeschooling?
My favorite thing about homeschooling is the ability to give each of my children an individualized education rather than trying to shove them into some predetermined mold.  The fact that I can do this while having them home and enjoying time with them is truly a blessing.  Plus, I get to sleep in late and wear pajamas to work if I want.