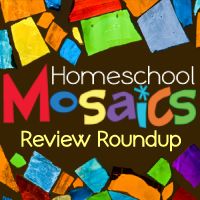 Many moons ago I discovered that I have a love for words. Luckily for me, God blessed me with a daughter who shares the same passion. But, just as blessings can sometimes do, it brought about a challenge. How do you keep an avid writer motivated? Over the years, my husband and I have decided on many different writing programs. However, none of them fit. That is, none of them fit until we discovered the One Year Adventure Novel.
The One Year Adventure Novel (OYAN) by Daniel Schwabauer is a full-year language arts curriculum that does more than simply teach your child about the art and craft of creative writing. Included in the package is a textbook, workbook, teacher's guide, seven instructional DVDs, adventure novel for a working example, bonus materials such as quizzes and supplementary classic adventure novels, student forum, online education through available webinars, and a special student-only annual writing contest. Students in grades 8 to 12 will be introduced to not only the steps that they need to write their own novel from beginning to end, but they will also learn how to evaluate literature (literary criticism) and edit their work (grammar and mechanics) while being exposed to classical literature (great books) and, if they choose, group projects and learning (forums and webinars.) The format of OYAN is perfect for those who learn in unique ways. It includes video as well as written instruction, examples through an included adventure novel to be read along with chapter assignments as they complete the same steps within their own novel, and plenty of encouragement and support. For the parent, the instructions, examples, and arrangement of lessons and quizzes help make it easy for you to evaluate your child's writing even if you aren't a writer yourself. Just as math DVDs allow us to teach calculus without understanding it, OYAN allows us to train and grow writers without being writers ourselves.
The One Year Adventure Novel is set up so that your student follows a pattern in learning. The materials are very well organized and require no planning on the part of the parent. We were able to use this curriculum mostly as an independent project. Our daughter, then a freshman in high school, was able to complete all of the assignments on her own. The student forum, available by request to purchasing families only, includes much more than a place for young writers to connect. Included in the forum is a section called Ask the Teacher, and it is fantastic. All previous questions are archived, and creator Daniel Schwabauer monitors the forum for unanswered questions as well. The support available is much larger than with other curricula. I was able to email several times if my daughter or I had questions. It is a pricey package, but it is far more than what you see in the very full box.
I honestly can't say enough positive things about this curriculum. I was blessed with the opportunity to meet Mr. Schwabauer in person at a homeschool convention two years ago. He took an hour to discuss the curriculum with me, writing with my daughter, and his faith with both of us. One thing that stood out to me is that his intent isn't simply to create an army of writers. He wants to teach aspiring writers and encourage those who struggling with creative writing that this format can be used in a positive way to share more than just a good story. This can be a way that our children share their morals, faith, and beliefs through creative writing. OYAN is not a fluffy curriculum, and this isn't for those who don't want to commit the time required. However, it is perfect if you have a child drawn to writing or a child that is challenged or needs motivation. The techniques that my daughter has learned have been applied to journal after journal of storylines and ideas written in her room at night. I've noticed them appearing in stories that she writes beyond adventure: fantasy, mystery, and historical fiction. That, to me, is the highest review a product could receive. It did more than meet the needs for an English credit. It gave her direction, insight, and technique that could be applied to other projects in the future. It educated her.
In an effort to maintain full disclosure, I have to admit that I am one of "those" moms. Yes, it happened. We didn't finish the curriculum. (I know – shocking!) The year ran away with the schedule, and we have not yet completed the last units in OYAN. However, it has worked to my advantage because my daughter, now a sophomore with a bit more motivation than before, has chosen to work through it again for a new novel. She feels as though this time she will be able to craft the storyline in a different direction that will make her happier with the end result. She loved the curriculum, but she didn't love her characters and storyline. Instead of realizing that we didn't finish something, I choose to focus on the fact that this curriculum inspired her to repeat it by choice. That is the highest recommendation that I can offer.
Would you like to learn more for yourself? The One Year Adventure Novel offers a free DVD with samples from the curriculum. Unlike some samples, this DVD truly shows a very clear picture of the curriculum. You'll see the materials as they are without "spin" which gives me even more confidence in recommending this curriculum to others.
Disclosure of Material Connection: I have purchased and used the products mentioned above. Regardless, I only recommend products or services I use personally and believe will be good for my readers. This post may also contain some affiliate links.  I am disclosing this in accordance with the Federal Trade Commission's 16 CFR, Part 255: "Guides Concerning the Use of Endorsements and Testimonials in Advertising."