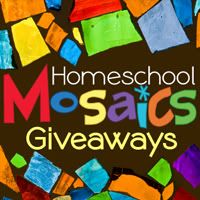 More than twenty five years ago, young Henk van den BERG built a pedal go-kart. His workshop was a barn on his parents farm. He and his friends had so much fun with the kart, that they all begged to have one of their own, so he built some more. From this humble beginning, BERG Toys was born.
All these years later BERG Toys is an industry leader. They create beautiful pedal go-karts in all shapes and sizes, and sell them in more than forty countries. From Australia to America and from Africa to Europe: parents, teachers, and children around the world agree that BERG pedal go-karts are the best!
I first saw BERG Karts in February, at the Toy Fair in New York City. I was immediately drawn to the sturdy construction, attractive designs, and the fantastic play possibilities. I later learned that there is an impressive team of designers who keep up with the latest trends and share them with the engineers so they can incorporate style into their ideas as they continuously improve the product line. The end result is a wide variety of very high quality, eye catching pedal karts.
Not only does BERG Toys design their karts, but most of them are built in their company owned factory in Holland, and strict quality control is applied. Great care goes into each step of the process, and only the best materials and manufacturing techniques are permitted. Thorough testing in their own lab setting and by outside agencies helps to ensure that a purchase is durable, safe, and comfortable. This allows the rider to concentrate on fun.
One of the newest designs is this fantastic Rally Kart in Orange. Suitable for ages 4-12, it will provide years of enjoyment for a family.
This sporty kart is able to make tight turns, and allows the driver to pedal forward, brake, and then pedal backwards. The seat is specially molded for comfort, and can be adjusted into five different positions. On the back there is a convenient red reflector and spring loaded hitch pin to pull a trailer! (trailer sold separately)
The Rally Pedal Kart is attractive from all sides and can accommodate a wide size range of drivers. It will be available for purchase in late summer this year with a suggested retail price of $529.
While BERG pedal karts are a great choice for any child, I couldn't help but immediately see the therapeutic benefits they could offer for my own. Children on the autism spectrum (like my sons who have Asperger Syndrome) really need to engage in exercise that will use their large muscle groups. Pedaling also provides joint compression in the knees and ankles, which many find extremely helpful as well. This type of exercise can also improve balance, coordination, and body awareness.
Since many spectrum kids have a terrible time trying to manage two wheeled bicycles, a kart like this could be a better alternative. The low center of gravity and wide base would allow them to ride in comfort, without feeling embarrassed or frustrated. When my sons outgrew their training wheels, they would have loved a neat looking kart like this one.
BERG Toys also makes a product line called MOOV that is quite brilliant. By configuring, and reconfiguring the pieces in the kit, children can build actual ride on toys. They can plan, build and play. It is great exercise for the mind, and the body! There is also a sense of pride and accomplishment.
The whole lineup of BERG karts can be seen by visiting the BERG USA website at www.bergtoys-usa.com/ . You may also choose to like the facebook page, follow on Twitter, subscribe to the BERG USA blog or check out the YouTube channel.
Thanks to the generous folks at BERG Toys, we have ONE Pedal Cart to give away to one of our readers (Rally Cart in Orange – featured above)!   Entry is simple – just follow the Rafflecopter directions below:
a Rafflecopter giveaway
Open to US residents, 18 and older. No purchase necessary, void where prohibited. The entry form will close at 12:01 AM on July 29, 2012. Odds of winning are based on the number of entries received. Winner will be chosen by random using RaffleCopter, notified by email and will have 48 hours to respond before the prize is considered forfeited. Employees of BERG and writers for Homeschool Mosaics are not eligible to win.
Facebook, Twitter (and other social media) do not endorse or sponsor this giveaway, nor are they affiliated with Homeschool Mosaics.
All images are the property of BERG and may not be used without permission.