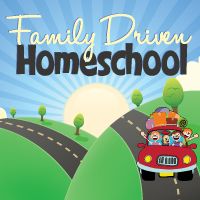 Thinking about the holidays coming up, it seems a perfect time to make sure we're connecting with the family. Sometimes during November and December life gets to be stressful and hurried. As part of your homeschooling during this season, I urge you to consider  adding some "family" time studies.
We typically plan to end our "regular" school the first week of December so we have time for some extra family things. If that's not possible, at least considering scaling back or taking perhaps one day a week to focus on some seasonal together things.
Here are some ideas:
~Get an advent book with either daily or weekly readings with activities or create your own. Typically we read a portion of the Christmas story, light our candle, sing a Christmas carol and pray together. If you have never done Advent feel free to check out the entry about Advent on my personal blog.  Also, Focus on the Family has several books for purchase with lots of advent ideas.  Advent starts this year on 12/2, so start preparing.

~Do some Christmas read alouds or listen to audio CD's. We love Charles Dickens' Christmas Carol put out by Focus on the Family and have it on audio. You can even find study guides to go along with it, if you'd like to add some "traditional" schoolwork with you story. Total Language Plus has guides that correlate with several of the stories mentioned here. There are many free Christmas stories available for audio download. Here's a few I found:

The Traditional Christmas Story
The Fir Tree (short story)
The Gift of the Magi 

~Study Christmas traditions of other cultures. This can be a really fun one to incorporate some of those often neglected home economics cooking lessons. I know we try to be more intentional about this and add recipes to our girls' recipe binders on a regular basis, but have been slacking lately. This is where I believe our family may focus this year as we have several new friends at our church from other countries, which will make a great starting point. Here's a site I found with many links listed by country to get you started.

~Another fun study which may help with your music exposure is to study the Christmas Carols. Find out where they came from; listen to the various instruments used. If you play instruments, try learning a few to perform for family and friends. Often nursing homes are very open to anyone wanting to come and sing or play in front of a willing audience. This site has a brief history of carols in general and then a listing at the right where you can click on particular songs and it gives the origin of each one.
Hopefully one of those ideas will work for you or maybe will be the catalyst for your own original thought. But the main point is to spend some time together doing things as a family this Christmas season.
*Please note that links included do not necessarily contain entirely endorsed material or information by the author or Homeschool Mosaics. Please use your own discretion.