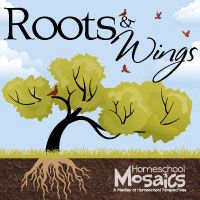 One of my absolute favorite Bible stories is the story of Ruth. For one thing, it's just a great tale, described by some as "the perfect short story." For another thing, I love all it has to say about redemption and the sovereignty of God.
One day, though, I had an epiphany about the book of Ruth. The story begins with Naomi tragically losing her husband and both of her sons. Through the faithful friendship and obedience of her Moabite daughter-in-law, Ruth, the story ends on a far happier note with first a wedding and then a surrogate grandbaby and a new family. But even as Naomi rejoices, I found myself wondering if, deep down inside, she didn't still grieve for the family she had lost.
As the writer points out, the purpose of Naomi's suffering was to further the family line of the Messiah, but–and here's my epiphany–NAOMI NEVER KNEW THAT. This woman went to her grave without a clue as to the integral role she had played in the story of redemption. Naomi simply did what was required of her day by day. Her seemingly insignificant life and the obedience of her daughter-in-law had consequences that reached far beyond what either woman could even begin to comprehend.
Flash forward to last month and a beautiful Sunday morning in southern California. My husband and I had the incredible joy of seeing our two grandchildren baptized. Our son and his wife are adopting these two little ones, "orphaned" through abuse and neglect. As I watched God place His name on the head of these two children through the sacrament of baptism, I was almost overwhelmed by this glimpse of all that God has graciously been doing through the mustard-seed-like faithfulness of parents and grandparents. As I thought back to our early days of parenting and of home schooling, I could not have imagined all that God has done through the children my husband and I faithfully fed, clothed, educated, nurtured and prayed for. And I can't begin to imagine all that He will continue to do through them…and through their children…and through their children's children.
So fellow homeschooling parents–those of you who are beginning this journey with a mixture of excitement and trepidation as well as those who are, perhaps wearily, nearing your journey's end–I hope the story of Ruth will encourage you. It's so easy to get caught up in the day to day drudgery of cooking and cleaning and schooling and discipling and to begin to think that this is it. That the extent of your influence is a couple of noisy, energetic, far from perfect children.
Maybe, like me, you once had dreams of doing great things for the kingdom of God: finding a cure for cancer, or translating the scripture into the language of an unreached people group, or rescuing orphans off the streets of some third world nation, or something like that. Just faithfully carrying out your calling as wife and mom can seem so trivial in comparison. You can forget that your ordinary obedience, your ordinary life, is in the hands of an extraordinary God.
But let me assure you: Your influence far exceeds your reach. What you do today will send out ripples into eternity, and you can't even begin to imagine the role God has called you to play in His continuing gospel story. Your day to day faithfulness matters. It may seem like such a small thing, but it is the beginning of great things.
I hope you will dare to live faithfully and dare to believe that God is doing a marvelous thing in and through you and your kids and your kids' kids and for generations to come.
"And let us not be weary in well doing: for in due season we shall reap, if we faint not."
-Galatians 6:9