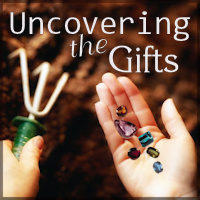 "My eyes are to words like iron is to magnets"
The above is how my daughter, then seven, described her love of reading to a friend.  This was a child that loved books! As a baby she slept with books in her crib, and it was no surprise that she was an early reader who progressed very quickly. She was so enthralled with books that she used to walk and read at the same time!
Before kindergarten, she was heading into middle school level books. I found the titles targeting this level barely appropriate for tweens, let alone a five year old. While I was thrilled that reading came so easily, her fast and furious pace created the difficult problem of finding appropriate books.
So, what is a parent to do? Here are a few strategies for keeping your young reader happily in appropriate reading material.
Make friends with the right librarian.  Not all librarians are equal.  One local librarian could not think outside of the age box, even when specific levels were requested.  If my daughter asked for a book with horses, she would steer her toward the picture book section when My Friend Flika or Black Beauty would have been more appropriate and appreciated. The result was my daughter stopped consulting her. However, we later found a real gem in an assistant librarian who was not only very knowledgeable on age-appropriate content in the Young Adult section, but was down-right enthusiastic about titles she had read for her own enjoyment. My daughter left the library that day with a stack of books and a huge smile.  I wrote an appreciative email to her supervisor and from that point on, this librarian was always willing to give some extra assistance.
Stick with the classics. There is a reason they are called classics and have stood the test of time.  Not only will the classics provide quality literature, but introducing them early will provide familiarity for when students approach the titles again in high school. I do caution that just because a title is considered a classic does not mean it is appropriate for all ages.  Wanna Learn  has a useful list of classic literature categorized by recommended ages.
Seek out older titles.  New isn't always better.  Let's face it – some modern titles are simply watered down and downright ridiculous. Titles published pre-1950 often have higher vocabulary with gentler themes. The Freddy Series by Walter R. Brooks is a delightful series written from 1927 to 1958. Trixie Belden, first written by Julie Campbell Tatham, is another older series that will appeal to girls especially. Be cautious of older series that have been rewritten.  For example, the books in the Hardy Boys series were extensively revised beginning in 1959 to a simpler style with modified content.  Lamplighter Publishing is devoted to finding quality older titles back on the shelves of readers.
A bonus to seeking out classics and older titles is that many of them are available for free. Check The Gutenberg Project and Bartleby  for available titles.
Browse your library's Adult Collection.  Some titles for adults are tamer than Young Adult titles, which often have themes of teen angst and content for shock value.  Even adult titles with some mature content, such as violence in a murder mystery, may handle it in a less graphic manner that titles intended for teens.   Titles such as James Herriot's All Creatures Great and Small can provide wholesome and interesting reading for younger readers.  The Cat Who series by Lillie Jackson Braun may be an option for the young mystery lover in your household. 
Explore non-fiction.  Help your child discover non-fiction material as a source of pleasure reading rather than just as research for school studies.  Explore cultures, learn crafts, and delve into an interest further. If your child wants stories, have them read real-life stories through biographies. One non-fiction series that both my advanced and struggling reader have enjoyed is the Guinness World Record books that come out every year.  They don't serve any real purpose, but are safe and fun reading.
A great  resource for selecting books for gifted readers is Some of My Best Friends Are Books by Judith Wynn Halstead. This guide helps parents select books with characters and issues with which their particular child can identify.
I would like to stress that it is still important to screen reading material as much as possible.  Friends and knowledgeable librarians may have different standards or simply not recall material that may be upsetting to you or your reader.  Since it is nearly impossible to pre-read every single title for your voracious reader, I've included some sites below to serve as a guide.
These strategies will help keep your advanced reader happily, and safely, reading to his or her heart's content!
Facts on Fiction  gives very detailed information on content in seven areas: Positive Elements, Mature Subject Matter, Profanity/Language, Sexual Content, Violence/Illegal Activity, Tobacco/Alcohol/Drugs, Disrespectful/Anti-Social Elements.
The Literate Mother  ranks titles in four content areas, though not quite as detailed as Facts on Fiction. It also includes a synopsis and personal comments.
Sneak Peeks with K.E. Weeks is a weekly column written by a personal friend who writes thorough personal reviews and recommendations from the Young Adult section. This week's column will cover books with gentle themes for advanced readers.
Armadillo was created by a mother and her gifted daughter.  Books of all types are recommended, but personal notes are helpful in determining both interest and appropriateness.  I found the search feature especially handy.
Common Sense Media is a popular site with detailed movie reviews.  I recently discovered they also have a book review section.
Focus on the Family is a well-known Christian organization that serves families and parents.  While the book review section on the website is limited, reviews also include worldview content not covered on other sites.