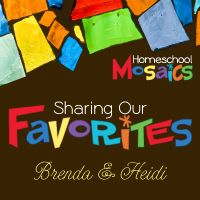 Anyone who knows me, knows I detest math.  While I do very well with consumer type math, I just don't necessarily get the need for algebra. I have yet to have anyone make a sufficient argument as to why I actually need it and how I will actually use it. Believe me when I say that being told, "So you can help your kids with their math someday." is not a good enough reason.  Therefore, having a son that loves math is like fingernails on a chalkboard to me.  But not being one to discourage a true love, I have made it a point in our homeschool to find appropriate items to fill that need.  It makes him happy, and I am thrilled that I do not have to teach him these things myself.  This means the boy has a chance, you know?
What I have found that works the very best for us is Thinkwell.
I discovered this program in 8th grade when we were attempting to do algebra with a different program.  That particular program consisted of book work and videos.  Chandler is a visual learner, and I thought the video approach would suit him.  While things started out ok, we hit a brick wall and we were all frustrated.  In short, it was a disaster.  While I am sure that the program we were originally using is a great fit for others, it just wasn't for us.  I was having to try to explain the algebra concepts in a different way than the course was explaining them.  Remember, *I* am NOT a math person.  So I began to search for an alternative that would help to rebuild my son's confidence in his math skills.  I needed something that would not make us want to poke our eyes out and sit in an ant pile in a hot desert sun because that would be more enjoyable.
After searching high and lo, I stumbled across a subscription code for a prealgebra program I had purchased a year or so before.  I had forgotten about it, and decided at that point I had nothing to lose.  So I visited the Thinkwell site and was impressed with what I found.  I decided to activate the code and see what happened.  Perhaps taking a step back would make us both happier.  What we ended up with was amazing.  Instead of visible winces when I suggested we do some math, I found my son sneaking onto the Thinkwell program to do math.  I saw smiles and heard giggles.  It became something joyful in our home.
When we prepared to enter 9th grade, the first thing my son asked me was about math.  He wanted to make sure that we were going to use Thinkwell again.  In fact, he has requested that we use it all through high school.  He even suggested we do a public speaking course and a biology course with Thinkwell.  I think that speaks for itself.  He loves the program!
Now, what do I love about Thinkwell?  I love that I don't have to explain things to him.  He can watch the videos again and again and he never seems to tire of them.  I like that I don't have to grade hardly anything.  They do it for me.  (There are some extra worksheets that are provided that you do need to grade.  However, they provide a handy dandy answer key, so it isn't like it is really work.)  I love that I don't have to fight to get math done in our homeschool.  He just wants to do it.  He enjoys it.  This makes ME enjoy it.  I also love that Thinkwell provides a 34 week lesson plan for each course.  This makes it easy to know what you should be doing and when.
Here are some screenshots from within our Algebra 1 program this past year:
This is the Table of Contents for the course.
Here is an expanded view of Chapter 7.
This is the view from inside one of the lessons.
This is how the video part of the program looks.  (Of course this actually plays in real life.)
This is the view of where tests are taken.  You will notice that there are practice tests for each chapter.  All of these tests-both practice and real- can be printed out so that the student can take the test offline if you wish.  You just need to have the student enter in their answers so they can be graded.
This is where you will find the Subchapter worksheets.  These are ones you will need to grade yourself.  However, I have found these to be great practice to ensure that the student really understands the material.
After using Thinkwell for the past 2 years, I highly recommend their programs.  If you are looking for a solid math program, I would invite you to check them out.  If you are unsure which program would work best for your student, they have placement tests available for you to have your student take.  And they offer a free trial so you can see what you think of the program before you buy it.
If you decide that Thinkwell is something you would be interested in trying for your homeschool, enter my personal email address in the referral space for a 10% discount!  (blemmet@gmail.com)  (You get a deal, and I will get a giftcard for Amazon.  So we both win here.  However, I am NOT sharing about their program for the giftcard.  I just truly believe in it, and would share anyway.  This is really about sharing a discount with you.)
Disclosure of Material Connection: I have purchased and used the products mentioned above. Regardless, I only recommend products or services I use personally and believe will be good for my readers. This post may also contain some affiliate links.  I am disclosing this in accordance with the Federal Trade Commission's 16 CFR, Part 255: "Guides Concerning the Use of Endorsements and Testimonials in Advertising."