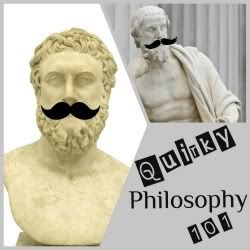 I think mama birds have the right idea. I think a gentle shove from the nest is a good thing. I know most equate that to them graduating and leaving the nest but I'm putting it in terms of facing fears, giving our children (especially those who resist) social engaging risks. The doubtful questions of "Will I be good enough? Will the other kids make fun of me if I mess up? What if I get hurt, physically or emotionally?" Even as adults we put ourselves in that state of mind when it comes to joining new groups or activities.
Logan doesn't have, let's say, mad social skills. He is quite awkward and remains quiet until he feels comfortable. That could take ten minutes or two weeks, depends on the circumstances. He has wanted to learn fencing for some time now and in Florida we couldn't find anything. When we moved to North Carolina, our new homeschool group informed us of a fencing academy. Logan shouted "Sign me up!" Great! We were thrilled. Double thrilled when we learned that there was a class specifically for homeschoolers.
The entire car ride to class was nothing but joy and excitement. We hit the parking lot, Logan became quiet. Upon entering the building his nervous quirk kicked in and he began picking at the hem of his shirt. Two new friends of his came up and they went in to the fencing room together. On the outside I gave him a look of calm but on the inside, my stomach clenched because I knew a possible meltdown was lurking behind those anxious baby blues.
Once I signed him in and joined them in the room Logan came to me, tears in his eyes, breathing accelerated, a quiet "Mom, I'm scared" squeaked out. I admit there have been times in the past were I have conceded. I didn't want to pressure him but I knew this was something he wanted to do. He was worried that his instructor wouldn't like him or he would trip and fall over his own feet. I placed my hand on his back and said "You can do this, I know you can. Give it a try. You won't fall, just listen to the instructor and don't worry about everyone else, focus on your awesomeness." I smiled and gently guided him to the center of the room where the boys were getting ready.
My heart broke for him; I knew this wasn't easy for him. But when it comes to certain situations Logan needs that push from the nest. He needs to spread his colorful wings and show the world what he can do, because he CAN do it. It was up to him to find his rhythm and soar. It was funny however; when Logan gets excited he flaps his hands and jumps up and down so once fencing was over that is exactly what he was doing, flying, Logan style.
He spread his wings and flew. His instructor was very pleased with his foot work and complimented him on it. I beamed with pride that entire sixty minutes watching him process her directions and doing each step beautifully. While we were driving home Logan said "I'm glad I stayed, that was awesome!" Now that he conquered his "stage fright" he is ready to conquer more. Or, really more like fly from his comfy little nest. He wants to check out drum lessons and he wants to learn to swim or how he puts it "learn not to drown."
Sometimes that gentle shove from the nest can ignite a burst of confidence that just keeps going. I know as mothers it's difficult to see our child(ren) struggle but maybe we are holding them back. Maybe because of our own fears we are constraining their new found wings. I know I'm guilty of it. I want to protect him but really, he's ready. He's growing, finding that self-assurance, he's ready to show the world who Logan really is. Stellar quirky wings and all!