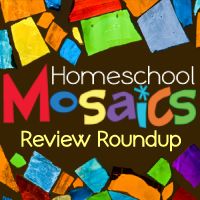 I don't know about you, but I have been looking for the right 'diet' for years. I have searched for answers to help me gain balance in my health. Even the word diet makes me cringe and my body begin to rebel and want to pig-out right then and there. No carbs. No red meat. Nothing but veggies and fruits or cabbage soup for 1 month [you've tried this one haven't you?]. For me, this just has not been easy. I need answers that will give me facts [not opinions] about food and it's affect on my body, as well as give me peace of mind to know it's okay to eat and not starve myself to lose those stubborn pounds that plague my body. Why does it have to be difficult?
Cue: Trim Healthy Mama! That Name alone get's my attention. I love it! Don't we all want to be trim, healthy, and comfortable in our own bodies? Well, after five years of thorough research, two mamas have put together the balance we have been looking for in a comprehensive guide to help us mamas find health and wholeness.
Trim Healthy Mama is written by sisters, Serene Allison and Pearl Barrett, daughters of Nancy Campbell of Above Rubies. These sweet ladies are wives and mothers of large families. They are busy mamas and they know how difficult it is to feed their family healthy meals. They have worked hard to find the best for them. The result is 5 long years of study and research turning into a nutrition book beyond any I have ever read, and I have read a lot! Not one book I read in the past was easy to implement. This one has changed my mind.
Trim Healthy Mama is NOT a diet. THM is about eating balanced, eating smart. It is about health, hormones, marriage, and so much more. It is an encyclopedia of a wealth of information on how our modern day diets and our understanding of how to really eat are destroying our health. Serene and Pearl cover the spectrum from food, health, supplementing, hormone balancing, effective exercising, and having a healthy married intimate life. As an added bonus it is also filled with 100's of recipes to boost your metabolism, decrease fat, and keep you healthy and satisfied!
Trim Healthy Mama is practical and so easy to implement. Though it is a whopping 640 pages of healthy goodness, through their delightful conversational approach and wealth of information, you will find it to be a lifestyle you want to put into action in your life, no matter how busy. So far it has been that easy for me. They have even included a meal plan for you to follow to jump-start your fat loss today.
All of their recipes are tried and true, tested on their own families before they even thought about sharing it with us. You know it had to be delicious! No food group has been left out. It covers whole grains, meat, fruit and vegetables, even gravies, sauces, and condiments, and healthy fats, like dairy, coconut oil, and coconut milk. One of their main messages to us is "Never combine fats and carbs."
They even share their own personal stories of their journey to health. They don't miss a beat. I truly believe you are going to enjoy this book. I know I have.
You can find Serene and Pearl on their Facebook page sharing even more nuggets of wisdom on nutrition and health, as well as menu plans they use and recipes [with pictures] that they (or their FB friends) have made themselves.
Now, if you are thinking, "I WANT A COPY!", fear not! Serene and Pearl want to bless one of our wonderful readers with their very own copy for FREE. There's not much time. Be sure to enter TODAY!  Simply leave a comment below telling us WHY YOU NEED THIS BOOK.  We will select a random winner on Wednesday, February 13th, at 12:00 (EST).  
You can purchase additional copies at The Above Rubies Bookstore for $35.00 plus s/h.
Disclosure of Material Connection: I received the products mentioned above for free in the hope that I would mention it on our website.  Regardless, I only recommend products or services I use personally and believe will be good for my readers. This review may also contain some affiliate links.  I am disclosing this in accordance with the Federal Trade Commission's 16 CFR, Part 255: "Guides Concerning the Use of Endorsements and Testimonials in Advertising."